Product Description
The AT-MQTT Gateway is Modbus RTU master to MQTT Converter.
It allows to publish the data read from Modbus Slaves into MQTT Server.
The gateway allows fast and easy access to IoT world and is compatible with IoT
Servers that support MQTT protocol.
Example of connection: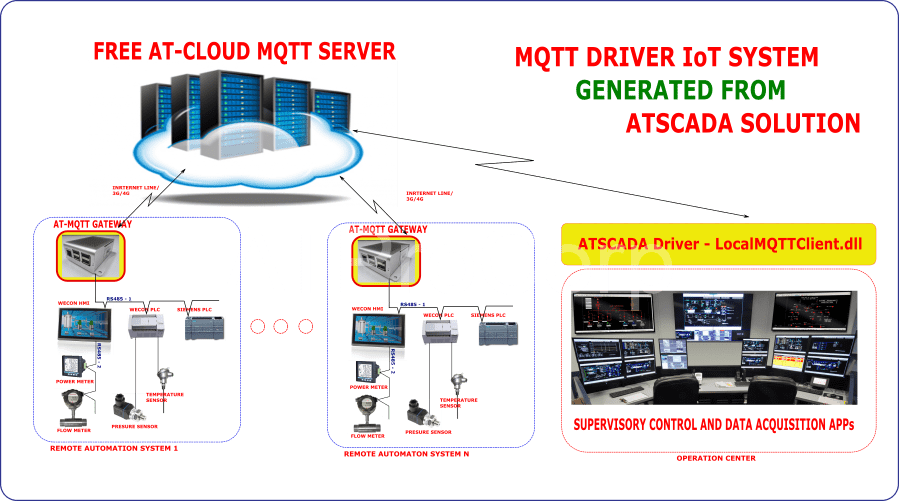 CLICK TO DOWNLOAD MANUAL for details of gateway device.