Product Description
ATSCADA announced new driver for MQTT connection.
This driver is local driver of ATSCADA. After installing, it is located in C:\Program
Files\ATPro\ATSCADA\Drivers folder.
This driver is used to connect to AT- MQTT broker to connect to AT-MQTT gateways.
It is named LocalMQTTClient.dll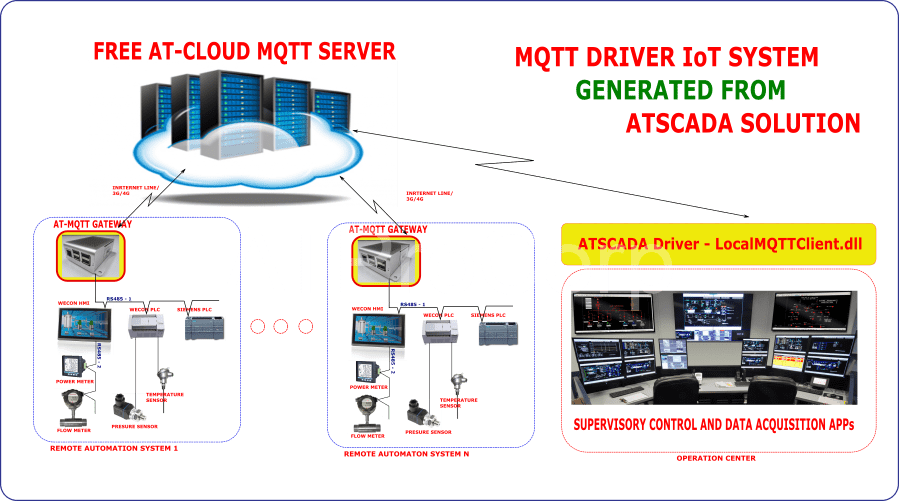 Kindly download:
Local MQTT Driver Manual:
https://drive.google.com/file/d/1K4eh6wQUTVh9TxRbQO6nOEKgRWPn7Dh0/view?usp=sharing
Driver:
https://drive.google.com/file/d/1XKdAOzpPAly7nYBmakHBtVb28VZvf3lu/view?usp=sharing
Give discussion at:
http://atscada.com/faqs-atscada/
You should also view the AT-MQTT gateway here.
Thank you to our customers from ATSCADA Lab !!!