ATSCADA Online Training Resource– made by ATSCADA-Lab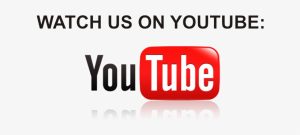 I. ATSCADA Installation instruction
II.

WIN Tools
1. Realtime Tools: iTextBox, iLabel, iButton, iButtonWrite, iStatus, iDateTimeWrite, iInput, iWebPort, iCloudTie, …
2. Trend Tool: iRealTimeTrend, …
3. Alarm Tools: iAlarmAction, iAlarmLabel, iAlarmStatus, iAlarmLogger, iAlarmLoggerSettings, iAlarmViewer, iAlarmReporter, iSMS, iEmail, …
4. Report Tools: iDataLogger, iAlarmLogger, iDataReporter, iAlarmReporter, …
5. Authentication Tools: iLogin, iCreateUserAccount, iUpdateUserAccount, …
6. Graphic Tools: iAnimateGauge, iImage, iGauge, iHbar, iImage3Pos, iImagePush, iImageSwitch, iLed7Segment, iVbar, …
7. SymbolFactory Tools: iSymbolFactory, iCutAway, …
8. iFTP Tool (TT10-BTNMT): iFTP
9. Gauge Tools:
iGauge180Black, iGauge180Blue, iGauge180FlatLight, iGauge180White
iGauge300Black, iGauge300Blue, iGauge300FlatLight, iGauge300White
iGauge360Orange, iGauge360Blue, iGauge360FlatLight, iGauge360White
iGauge90Black, iGauge90Blue, iGauge90FlatLight, iGauge90White, iGauge90BlackFan, iGauge90Orange, iGaugeCircle
iGaugeLinearBlueH, iGaugeLinearWhiteH
iGaugeRacingBlack, iGaugeRacingRed
iGaugeTH, iLinearFlatLight, iPieChart, iRadialGauge, …
– iGaugeLiveChart và iAgauge: iColumnChart, iGauge180, iLineChart, iLineChartMultiAxes, iPieChart, iRowChart, iRowStackedChart, iStackedChart, iAgauge180Degree, iAgauge360Degree, iAgauge90Degree, iAgaugeBig360Degree, iAgaugeCircle, iAgaugeLeft90Degree, iAgaugeRacing, iAgaugeRight90Degree, iAgaugeSmall360Degree, …
10. iLEAN Tools: iAdder, iTimer, iOEE, iAvailability, iChart, iCircularProgress, iDataConverter, iMultiplier, iPerformance, iQuality, iRounders, iTEEP, iTimeConverter, iTimer, iUtilization, …
11. iExcelPouring Tool – tool for customized report making
12. iEnergyTools – tools specialized for power, solar, steam, water management SCADA system
III. DISTRIBUTED 

ATSCADA, CLOUD ATSCADA
1. Distributed ATSCADA Applications
IV. 

WEB ATSCADA
3.ATSCADA Fast Web – make MES/SCADA web applications in a minute!
CONTACT
If you are interested in ATSCADA Online Training Resource, please contact to hotline. Or visit here to refer to actual implemented projects

ATSCADA - Providing ATSCADA software - The monitoring and data acquisition control system is the appropriate choice for integrated system projects, IoT, smart city projects, agriculture 4.0... Is trusted by many customers.