RS485 TO LORA CONVERTER – YOU ARE WORRYING ABOUT MODBUS RTU RS485 NETWORK WIRING?
KINDLY USE OUR RS485 to LORA CONVERTER TO DO FAST WIRING!
——————-
QUÝ KHÁCH LO NGẠI CHUYỆN ĐI DÂY RS485?
HÃY SỬ DỤNG BỘ CHUYỂN RS485 SANG LORA CỦA CHÚNG TÔI !
AT-IO8 IN A LORA NETWORK
YOU CAN USE MANY PCS OF AT-IO8 IN A LORA NETWORK TO MAKE MODBUS RTU 4000 meter tested-long-distance NETWORK.
https://atscada.com/product/expansion-io-module-at-io8/
—–
QUÝ KHÁCH SỬ DỤNG AT-IO8 ĐỂ TẠO THÀNH MẠNG MODBUS RTU KHÔNG DÂY TẦM XA 4000m đã triển khai thực tế cho nhiều dự án.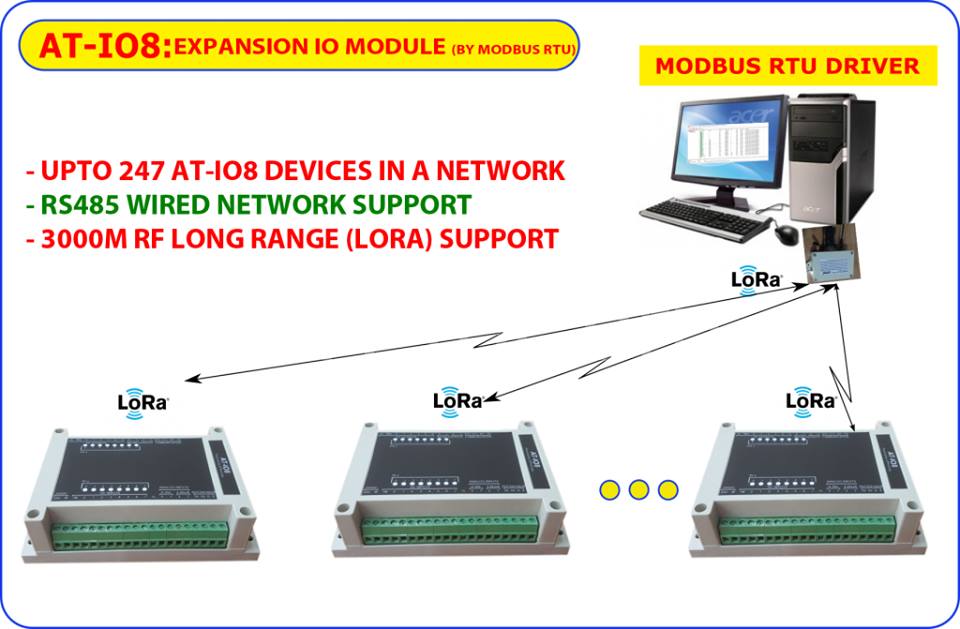 CONTACT
If you are interested in AT-IO8 IN A LORA NETWORK, please contact to hotline. Or visit here to refer to actual implemented projects.

ATSCADA - Providing ATSCADA software - The monitoring and data acquisition control system is the appropriate choice for integrated system projects, IoT, smart city projects, agriculture 4.0... Is trusted by many customers.