Cổng kết nối IoT công nghiệp BL110 của thuơng hiệu Kingpigeon. Là một nhà cung cấp thiết bị IoT (Internet of Things) chuyên về các giải pháp giao tiếp và giám sát từ xa. Trong bài viết này, ATSCADA Lab sẽ giới thiệu chi tiết BL102 trong nội dung chia sẻ dưới đây.
ĐẶC ĐIỂM CỦA CỔNG KẾT NỐI IoT CÔNG NGHIỆP BL110
BL110 dùng để chuyển đổi Modbus, Modbus TCP, DLT645, PLC, BACnet MS / TP, BACnet / IP. Và các công thức khác nhau sang MQTT, OPC UA, BACnet / IP, Modbus TCP và các giao thức khác nhau.
BL110 là một cổng IOT công cụ chắc chắn, trong IoT công nghiệp, để thực hiện CNTT và OT, giao tiếp nền tảng OT và đám mây.
BL110 tích cực với AWS IoT, Thingsboard, SparkplugB, Aliyun, Huawei IoT, KPIIOT,… Nhanh chóng truy cập nhiều nền tảng đám mây cùng lúc.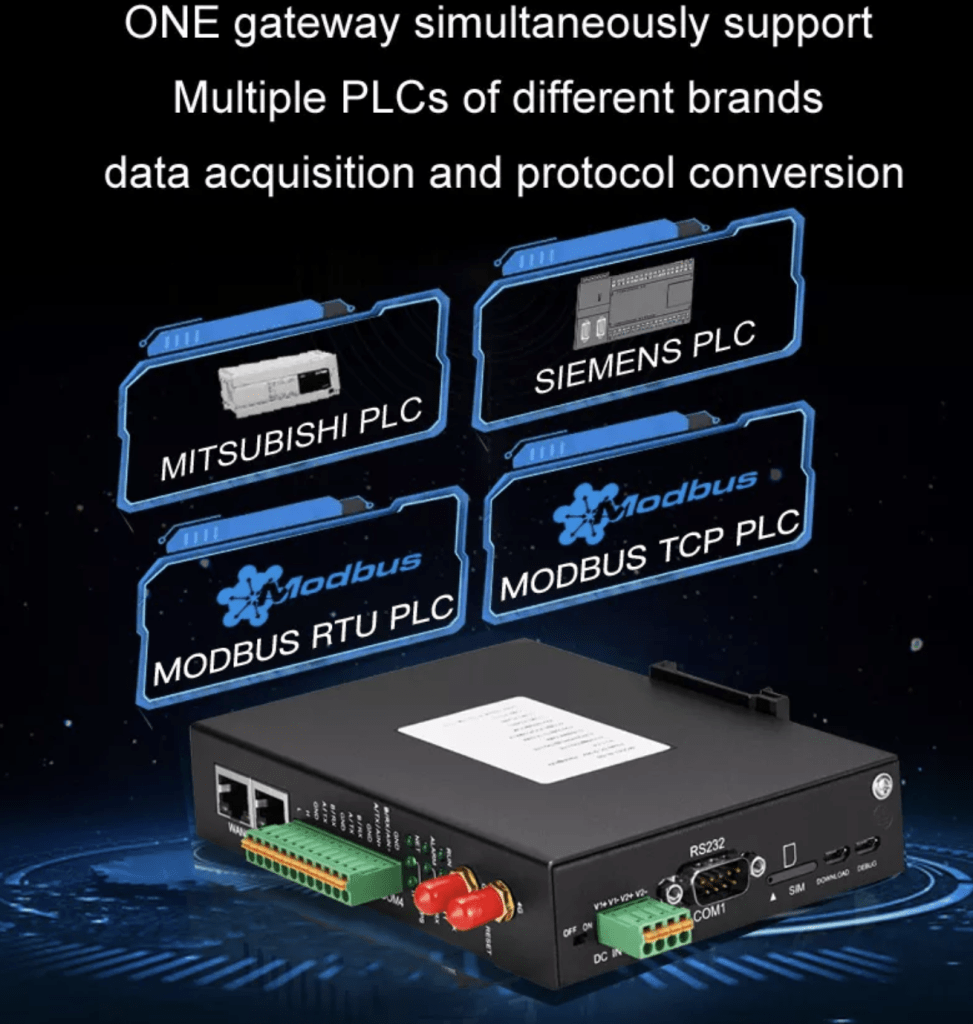 THÔNG TIN KỸ THUẬT CỔNG BL110
Kích thước
Small size, L110 * W88 * H30mm, hỗ trợ lắp trên tường và lắp ray công nghiệp DIN35mm.
Ứng dụng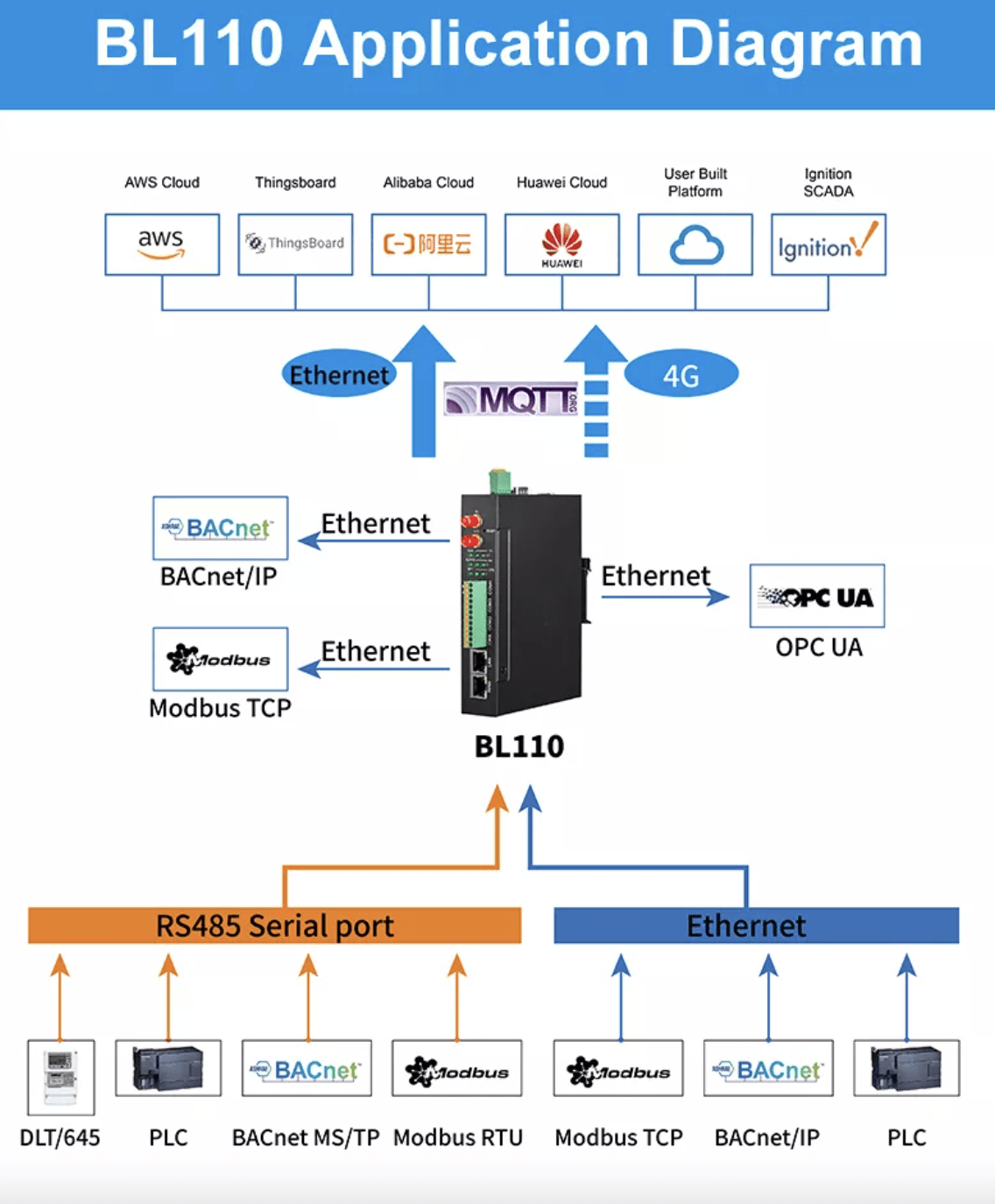 LIÊN HỆ TƯ VẤN
Quý khách quan tâm đến Iot gateway hay các giải pháp tự động hóa ATSCADA vui lòng liên kết dây nóng để được tư vấn chi tiết.
ATSCADA Lab Xin cảm ơn và trân trọng được hợp tác!

ATSCADA - Providing ATSCADA software - The monitoring and data acquisition control system is the appropriate choice for integrated system projects, IoT, smart city projects, agriculture 4.0... Is trusted by many customers.