What is the Synchronous Clock System used for?
– Synchronize time: date, hour, minute, seconds of the clock in the system.
– Synchronize alarms for all clocks in the system.
– Synchronous time according to international time.
– Application: management and synchronization of time signal or time signal in / out at companies, stations, buildings, airports, hospitals, schools …
– Synchronous Clock System can synchronize 1024 clocks in the same network.
Description
– Synchronize time all clocks in the network with the computer;
– Allows the time zone option to be displayed for each clock;
– NTP Time Synchronization Protocol;
– Time synchronization over Ethernet (ethernet) has a high speed of communication and reliability, 10,000 times more than traditional Rs485 or Rs232.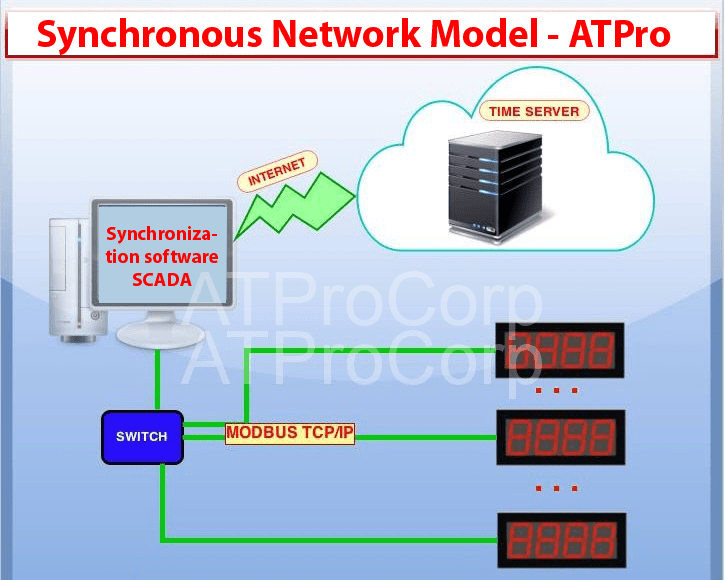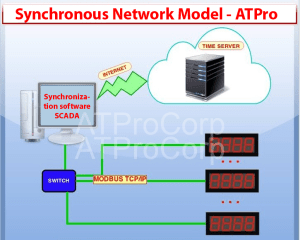 You can monitor all clocks through the SCADA software.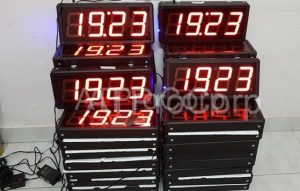 >>See more: Clock System
Contact
Please contact hotline of ATSCADA Lab. Or refer to the solution us here. Thank you.

ATSCADA - Providing ATSCADA software - The monitoring and data acquisition control system is the appropriate choice for integrated system projects, IoT, smart city projects, agriculture 4.0... Is trusted by many customers.