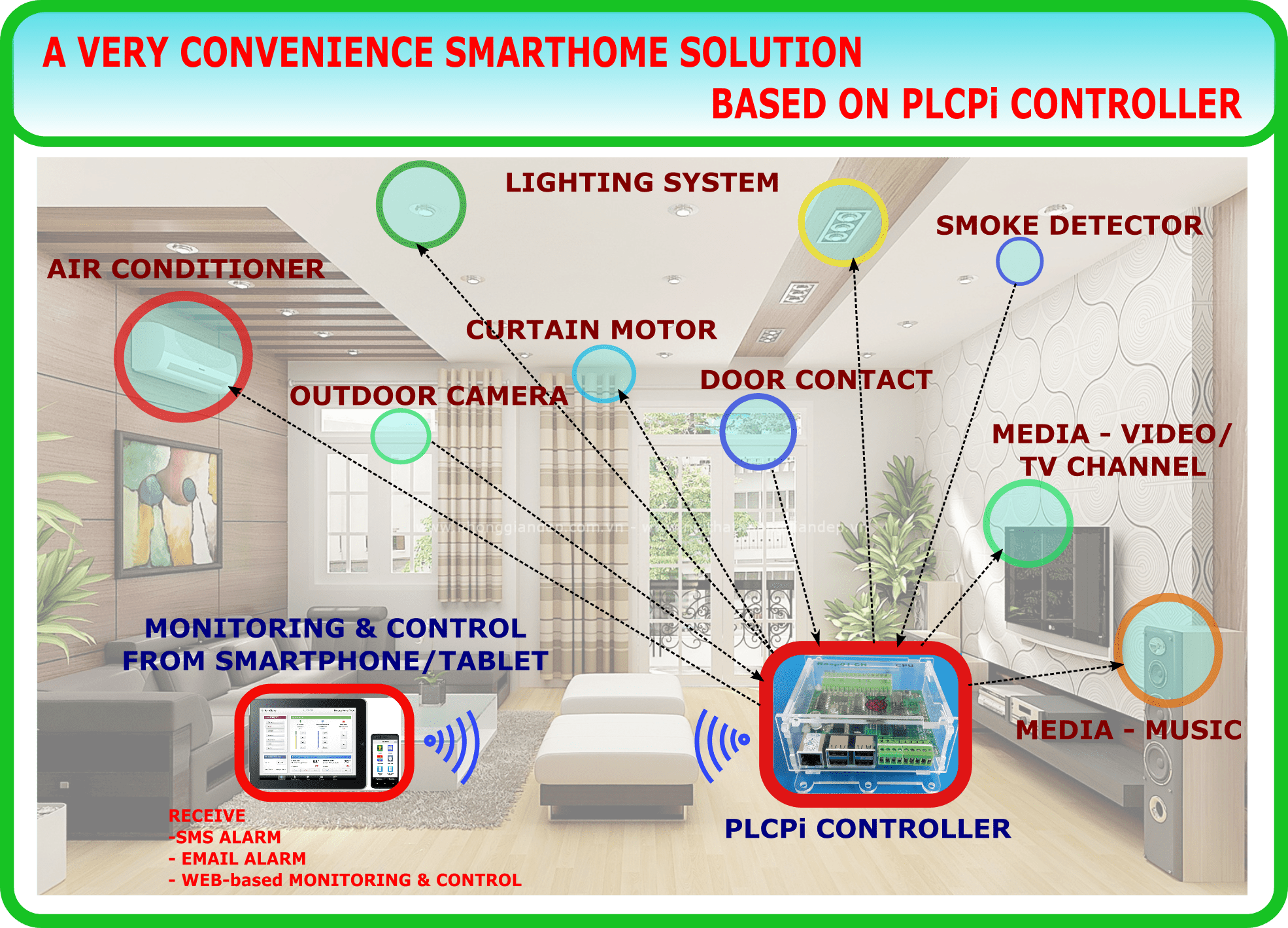 Because PLCPi has all NEEDED FEATURES OF SMANRT HOME SYSTEM:
– Intergrated Wifi
– Intergrated SMS based on usb 3g dongle
– Intergrated camera
– PLC + HMI in a PLCPi
– Intergrated Web server for web-based monitoring & control
– Intergrated Linux opeatating system, HDMI port, Audio port are suitable for media: video, music, tv channels, …
>> REFERENCE: PLCPi Case Study
Contact
If you are interested in the SOLUTION FOR SMARTHOME please contact us. Hotline: (+84) 28 3842 5226 – ext. 103 or (+84) 909 965 380.

ATSCADA - Providing ATSCADA software - The monitoring and data acquisition control system is the appropriate choice for integrated system projects, IoT, smart city projects, agriculture 4.0... Is trusted by many customers.