Learn about PLCPi -based COLD STORAGE MANAGEMENT SYSTEM
Based on PLCPi, We can generate a cold storage monitoring system. Just use a PLCPi for a cold storage – standalone device, but will need more if having more than one cold storage – network system.
In standalone device, the solution includes:
– One PLCPi cabinet
– Temperature sensors for collecting temperature value of many locations in cold storage.
– a Siren for local alarming
– 3G dongle for sending SMS and Email Alarm.
– PLCPi connects to SCADA for providing realtime data for SCADA system or it can directly log data into SQL data base for storing or making report.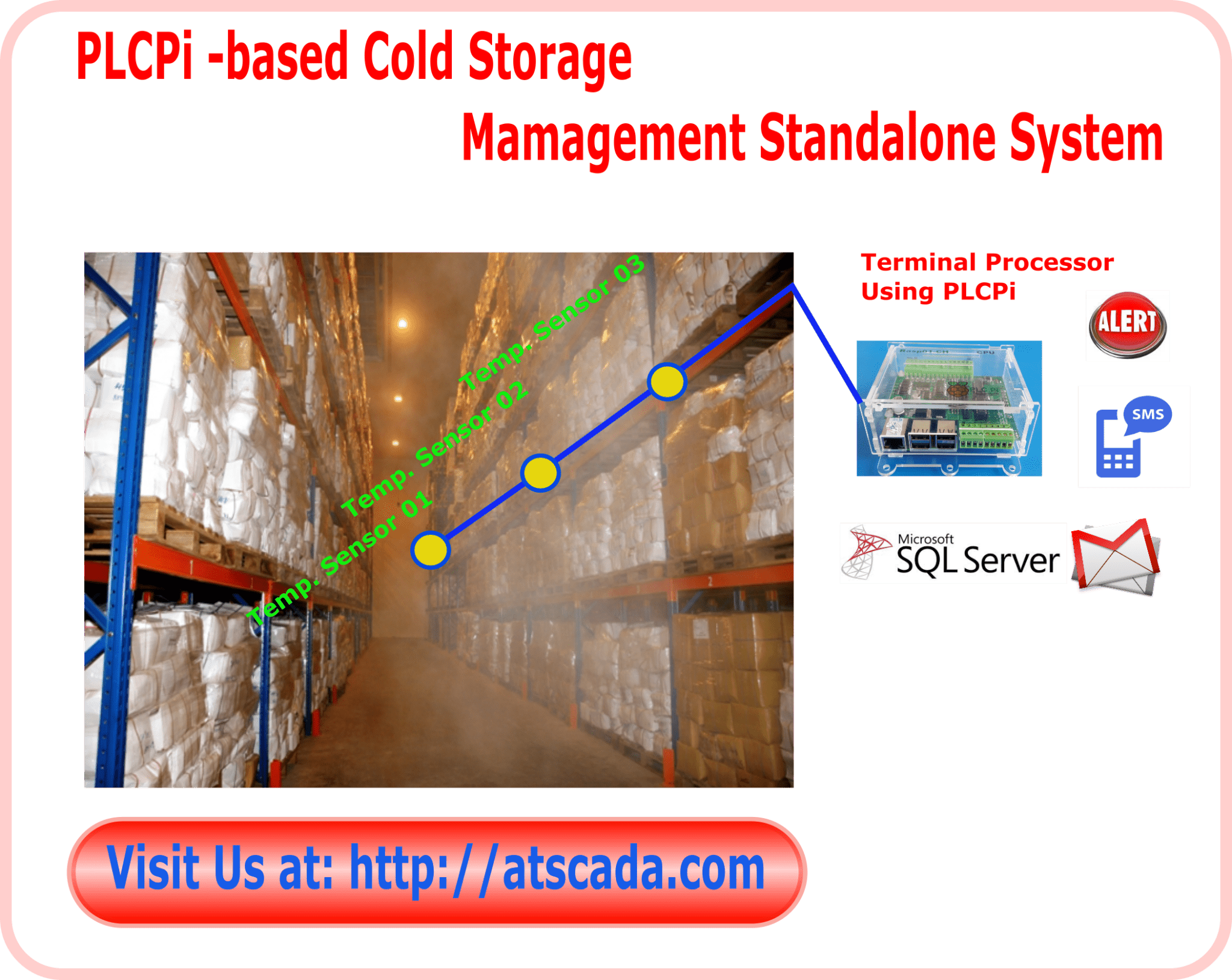 The picture below is the network system
Each PLCPi controller plays a role of collecting temperature value and making local alarm  for each cold storage.
These PLCPis connect to LAN by wifi signal so that ATSCADA software in monitoring room can collect data from these and make central actions for the system: realtime data display, central alarm, sms, email, trend, report, …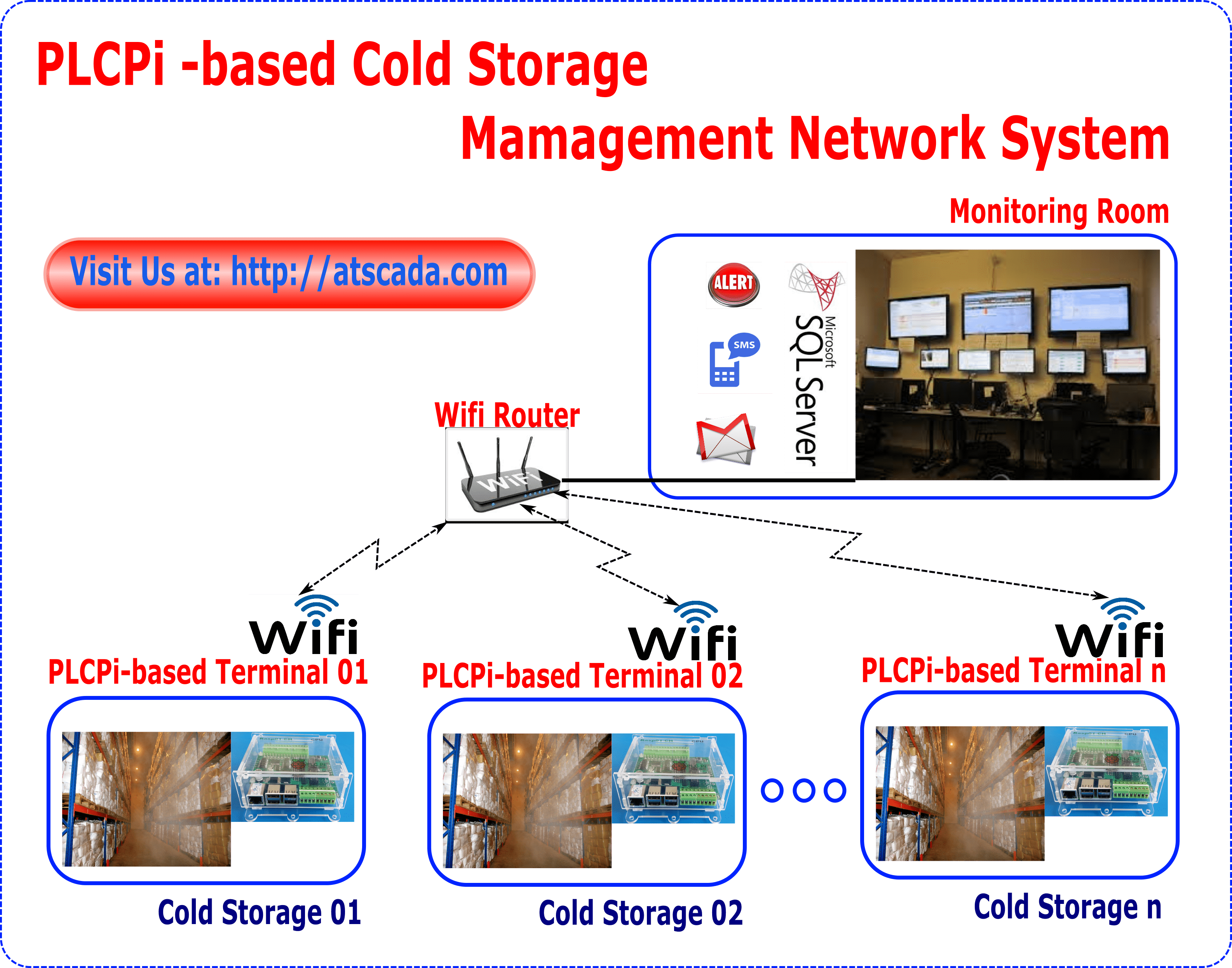 >> REFERENCE: PLCPi Case Study
Contact
If you are interested in the warehouse digitization please contact us. Hotline: (+84) 28 3842 5226 – ext. 103 or (+84) 909 965 380.

ATSCADA - Providing ATSCADA software - The monitoring and data acquisition control system is the appropriate choice for integrated system projects, IoT, smart city projects, agriculture 4.0... Is trusted by many customers.