I. Introduction
Server center environmental monitoring can monitor temperature, humidity, leaks, smoke, fire, power, doors, … and other environmental parameters to ensure maximum reliability and monitor the availability of server room.
This system from ATSCADA Lab helps to protect equipment against failure and prevent sudden data loss.
It would be better if the Server room is equipped with UPS. Data can be seen through a centralized software.
An environmental monitoring system consists:
– Central equipment monitors the entire system.
For example: HMI Emko gateway is a central device that displays measured values from sensor and power status, door sensor, …
– Measuring equipment, siren, I/O module, contactor, …
– Software package for remote monitoring, configuration and graphing.
II. Server center environmental monitoring and alarm system
HMI Emko gateway displays the values measured by sensors. Such as temperature, humidity, power, door, leaks, and other sensors.
– When the measured value exceeds the threshold. It will trigger an alarm: 7-segment LED blink on the panel, alarm sound, e-mail, SMS, etc.
– Similarly, other measured values also trigger an alarm if any value exceeds the threshold.
Functions:
– Real time monitoring
– Data saving
– Real time trends, historical trends
– Report with excel, pdf
– Alarm by SMS, email.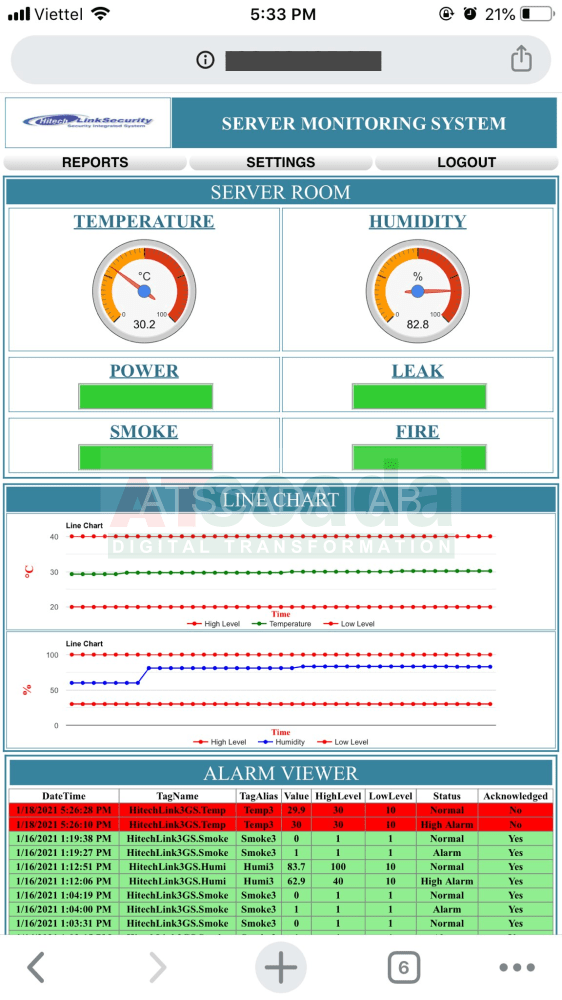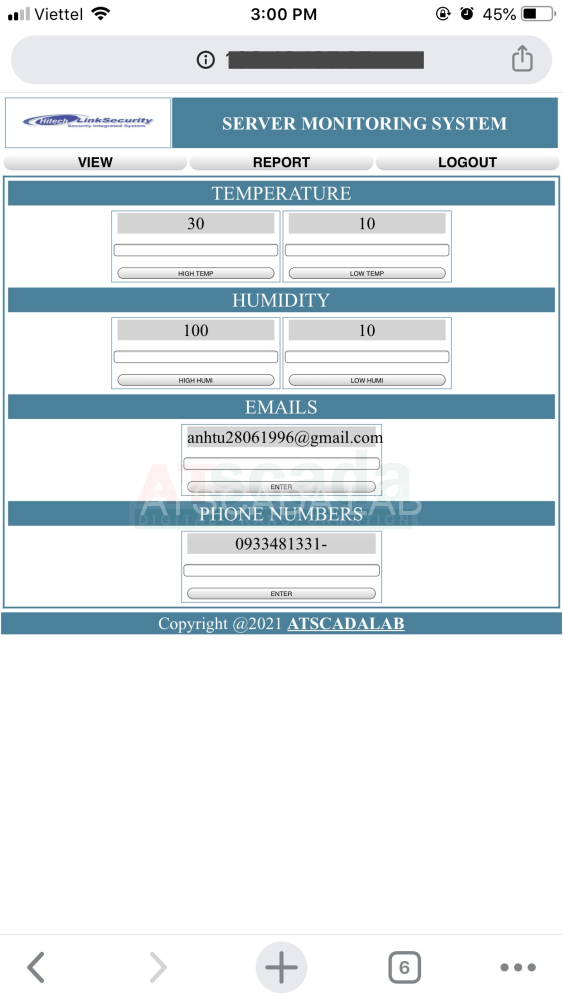 >>> Vaccine temperature monitoring and alarm system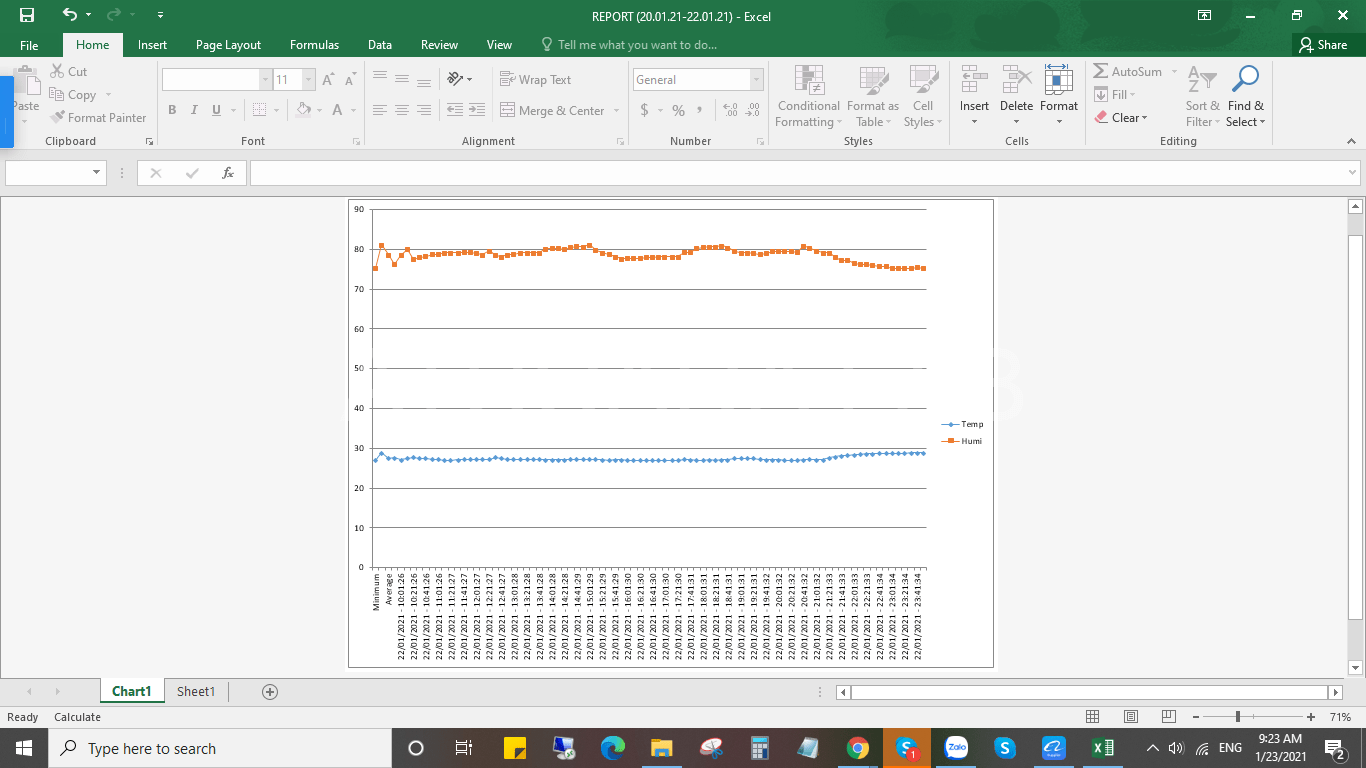 >>> Visit our booth on Alibaba 
III. Benefits of Server center environmental monitoring
– 24/24 continuous monitoring.
– Remote monitoring on mobile devices; smartphone, laptop, tablet,….
– Storing data, serving to export reports by object and time.
– Integrated notification features such as e-mail, SMS.
– Visual monitoring through real-time trends, historical trends.
Contact
If you are interested in the Server center monitoring and alarm system, please contact us. Hotline: (+84) 28 3842 5226 – ext. 103 or (+84) 909 965 380.

ATSCADA - Providing ATSCADA software - The monitoring and data acquisition control system is the appropriate choice for integrated system projects, IoT, smart city projects, agriculture 4.0... Is trusted by many customers.