Product Description
1. Feature
Calculate real-time data: energy, energy usage, cost, … over time (Hour, Day, Month, Year, …)
Calculate parameters: U, I, PF, P, KWh,  …
Statistics of max, min, average values over custom time period.
Charts, graphs for visual representation (Bar, Pie, Line …)
Converter between parameters and units.
SmartTag feature:
– Suitable for projects with massive amount of tags
– Easily reach your expected tag with just a few keywords.
iEnergy Tools make it easy to create SCADA projects without coding.
2. Application
Graphical user interface SCADA shows on screens (LCD, TV) in office, center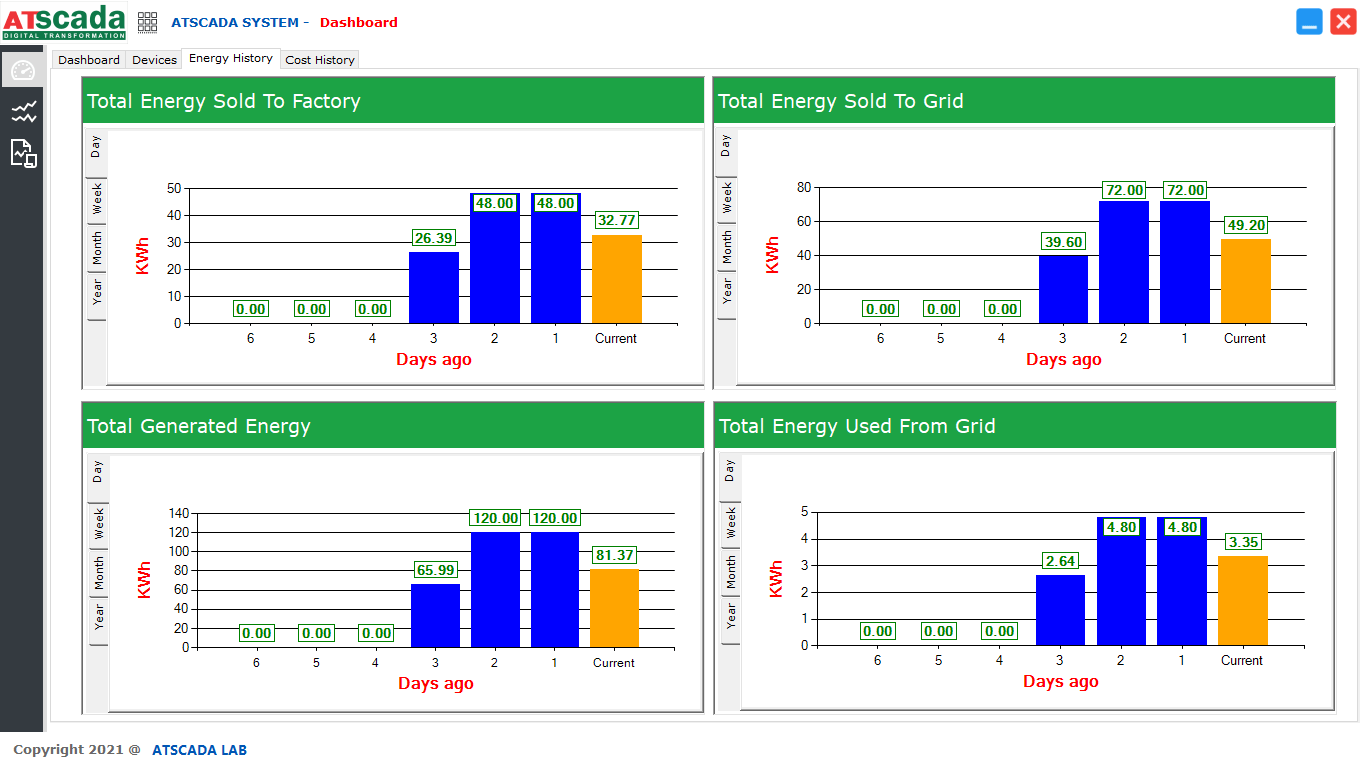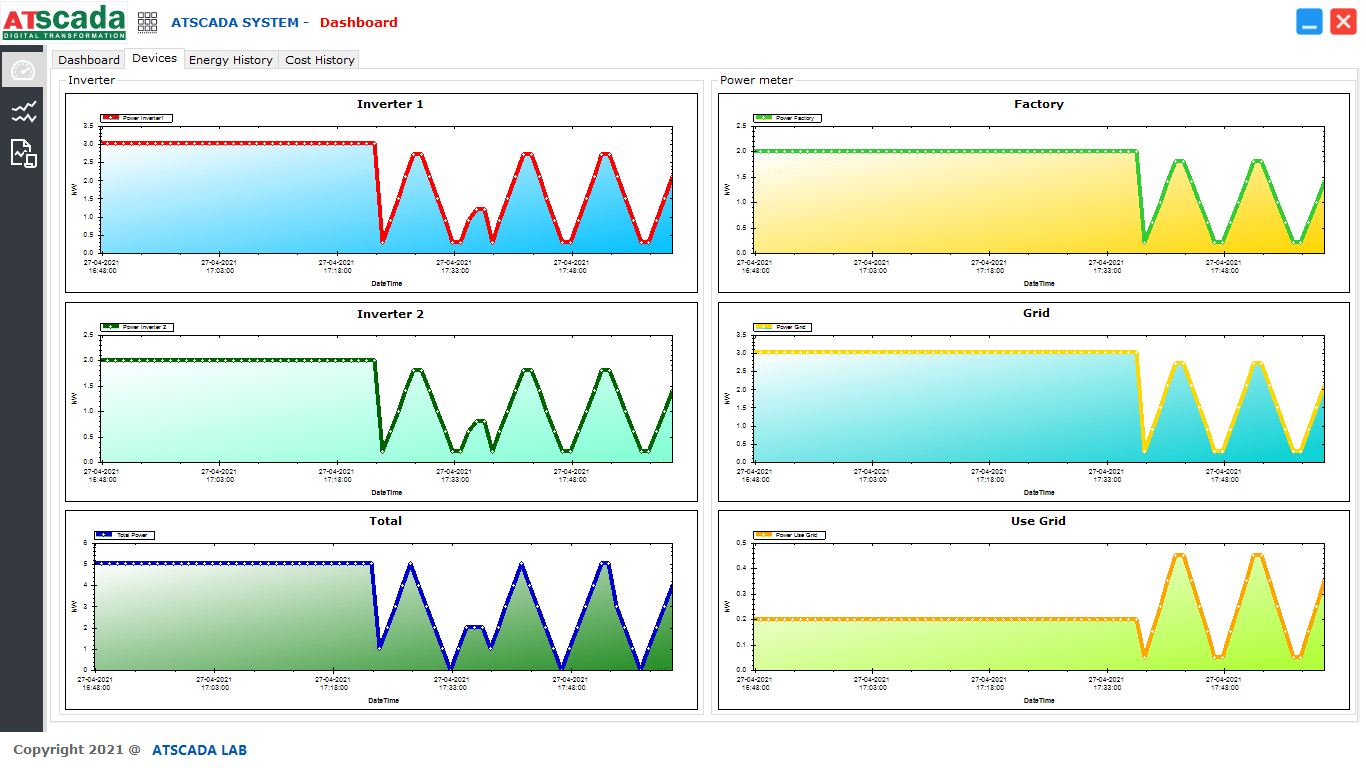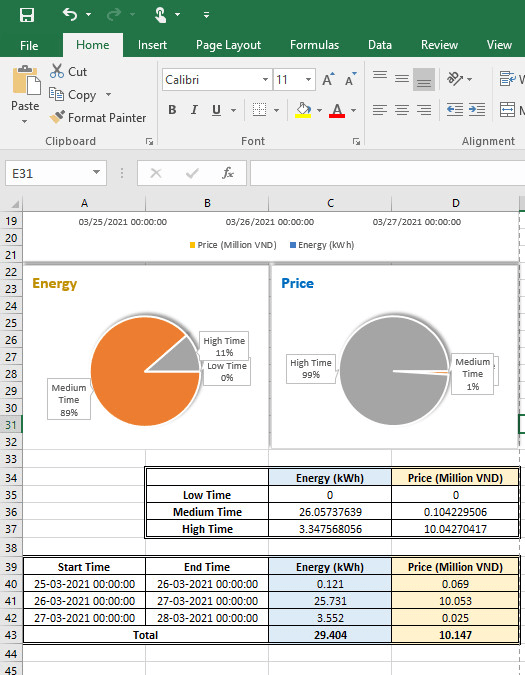 Graphical user interface shows on mobile devices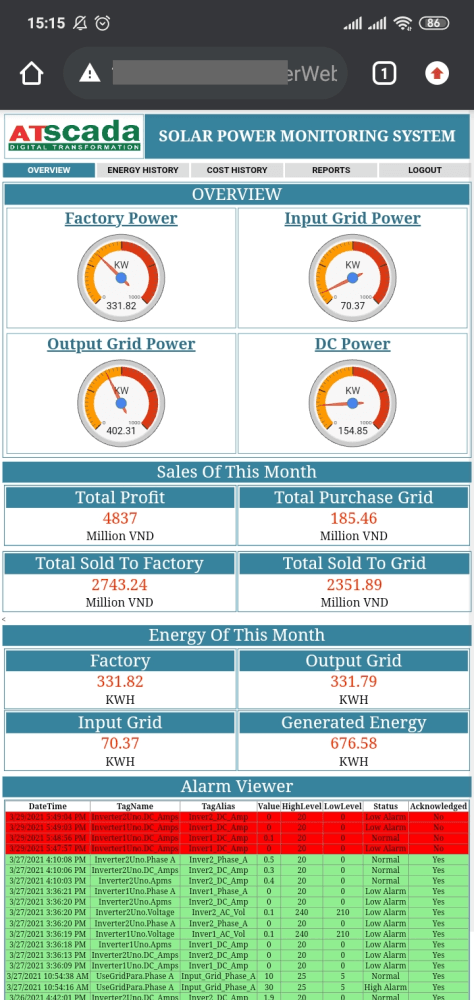 3. Contact
If you are interested in iEnergy Tools please contact hotline: (+84) 28 3842 5226 – (+84) 909 965 380 for advice.