1. Feature 
Calculate real-time data: run time, stop/ standby time, repair time, total run time, efficience …
Calculate parameters: OEE, TEAP …
Charts, graphs for visual representation (Bar, Pie, Line …)
Converter between parameters and units.
SmartTag feature:
– Suitable for projects with massive amount of tags
– Easily reach your expected tag with just a few keywords.
iLEAN Tools make it easy to create SCADA projects without coding.
2. Application iLEAN Tools
Can be applied to Manufacturing Management Systems, according to the LEAN model.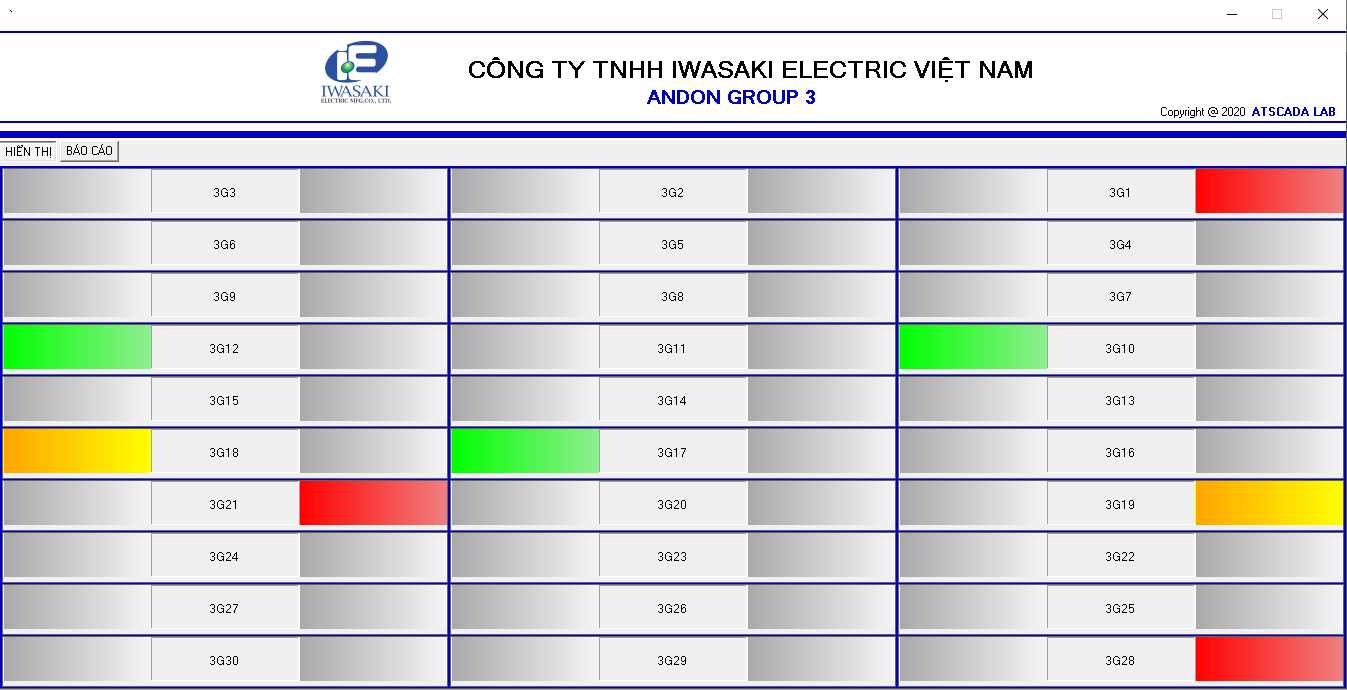 Contact
Please contact hotline of ATSCADA Lab. Or refer to the solution us here.

ATSCADA - Providing ATSCADA software - The monitoring and data acquisition control system is the appropriate choice for integrated system projects, IoT, smart city projects, agriculture 4.0... Is trusted by many customers.